Datum / čas
Date(s) - 08.03.
16:00 - 17:00
Kategorie ne Kategorie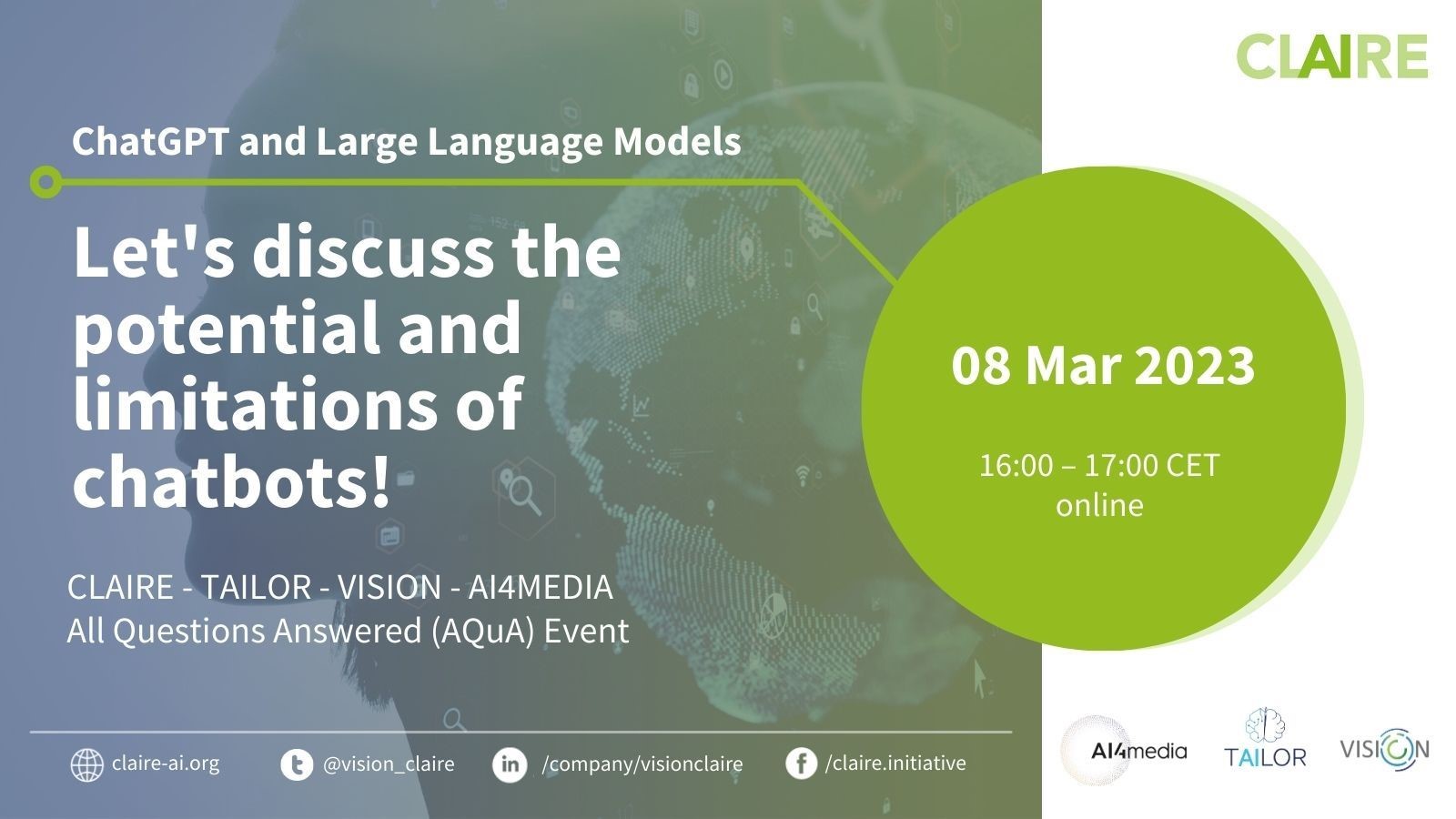 Everyone talks about ChatGPT now. Would you like to learn more about it and about large language models?
What is it? Do we need it? Will it replace humans?
Bring your questions and discuss the potential and limitation of chatbots during the upcoming CLAIRE All Questions Answered Event!
When:                8 March, 2023 at 16:00 – 17:00 CET 
Where:               online via CLAIRE Youtube Channel
Your questions will be answered by:
About AQuAs
Inspired by Turing Award winner Donald E. Knuth's, CLAIRE All Questions Answered Events (AQuAs) are relaxed, 1 hour, online events that bring together a small group of panellists to discuss current hot topics in AI and beyond and answer questions from the community. These events are usually held via Zoom Webinar for CLAIRE members and members of co-hosting organisations and live streamed to the CLAIRE YouTube channel, allowing the community at large to get involved and be a part of the discussion.
Learn more HERE 
Previous AQuAs HERE
The oline event is in English.