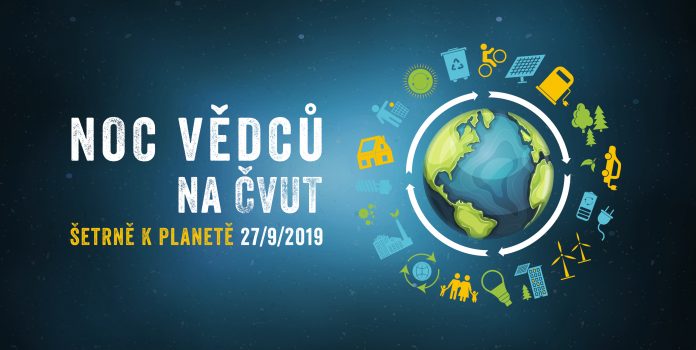 Datum / čas
Date(s) - 27.09.
17:00 - 23:00
Místo konání
CIIRC ČVUT
Kategorie
Otevřeme pro vás laboratoře Českého institutu informatiky, robotiky a kybernetiky – a to Testbed pro Průmysl 4.0, Národní centrum Průmyslu 4.0 a Centrum města budoucnosti.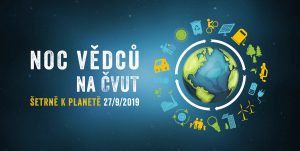 Testbed pro Průmysl 4.0 je experimentální pracoviště pro testování inovativních řešení a procesů pro chytré továrny budoucnosti. Testbed představuje naprosto unikátní koncept zkušební výrobní linky, která díky variabilitě strojů, robotů a softwarových nástrojů včetně kombinace rozšířené i virtuální reality umožňuje testovat postupy Průmyslu 4.0 před jejich zavedením do reálné průmyslové výroby, což šetří výrobcům čas, peníze i životní prostředí, protože umožňuje otestovat vhodnost řešení ještě před výrobou skutečných prototypů.
Testbed pro Průmysl 4.0 se stává základní součástí nově založeného centra RICAIP, což bude Evropské centrum excelence v oblasti umělé inteligence a průmyslové robotiky. To společně založili CIIRC ČVUT spolu s brněnským CEITEC VUT a dvěma německými instituty, DFKI a ZeMA. RICAIP propojí pražský testbed s brněnským a německým. Vznikne tak unikátní výzkumné a experimentální pracoviště v oblasti distribuované průmyslové výroby, první svého druhu v Evropě.
Co na vás v Testbedu čeká?- robotická montážní linka provádějící automatickou montáž a demontáž modelových autíček
hry ve virtuální realitě
rozšířená realita s Microsoft HoloLens
průmyslový autonomní mobilní robot KUKA KMR
vzdálená údržba s využitím rozšířené a virtuální reality –
robotický barman vám připraví vámi zvolený nápoj
V Centru města budoucnosti si prohlédněte model chytrého města s patřičnými vizualizacemi a simulátory fungování chytrých řešení. Můžete si vyzkoušet i chytré odpadkové koše, sloupy veřejného osvětlení, technologie chytré domácnosti a další.
Oddělení kognitivních systémů a neurovědy, které pracuje na integraci poznatků několika vědních disciplín: neurovědy, umělé inteligence, psychologie, informatiky a matematiky vás pozve ke svému stánku, kde si budete moci detailně nechat změřit a rozebrat své tělesné parametry a vyzkoušet si aplikace virtuální reality.
Poradna: měření a rozbor tělesných parametrů
Workshop: naučte se žonglovat pomocí virtuální reality
Team Alquist – sociální bot
Alquist je chatbot, který v letech 2017 a 2018 získal prestižní ocenění v soutěži Amazonu Alexa Prize. Mluví anglicky, ale popovídá si s vámi o sportu, počasí či kultuře. Nebo o čemkoli budete chtít.