Datum / čas
Date(s) - 15.03.
15:00 - 17:00
Kategorie ne Kategorie
Xiangtong Qi (The Hong Kong University of Science and Technology – HKUST)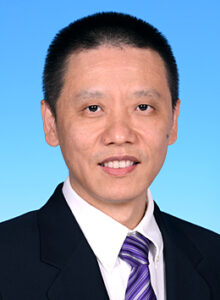 Cooperative Games Models for Scheduling Problems
March 15, 2023 at 15 CET
Join online or offline on our Youtube channel:
https://www.youtube.com/channel/UCUoCNnaAfw5NAntItILFn4A
The abstract:
Cooperative game theory focuses on schemes that lead to a global collaboration among multiple independent decision makers. In cooperative game theory, one basic concept is the allocation in the core that characterizes how the players shall share the cost/benefit in a way acceptable to all sub-coalitions. Unfortunately, it is well known that many cooperative games have an empty core, including games concerning scheduling problems. For such games the global collaboration will not be sustainable. We consider a situation where an outside party has the need to stabilize the ground coalition because, for example, the best social welfare can be achieved only when all players collaborate. We introduce a few economic treatments that can be used by the outside party such as providing subsidy and charging penalty. These treatments, including their concepts and implementations, are demonstrated by games related to scheduling problems.
Xiangtong Qi is a Professor in the Department of Industrial Engineering and Decision Analytics at HKUST since August 2003 after he got his PhD degree from Department of Management Science and Information Systems, The University of Texas at Austin, (USA). Before that, he was studying in Department of Computer and System Sciences, Nankai University, (Tianjin, China), where he obtained his doctoral, master and bachelor degrees in 1999, 1995, and 1992, respectively. His research interests include game theory, logistics management and operations research.
The seminar is organized by Zdeněk Hanzálek (CIIRC CTU in Prague), Michael Pinedo (New York University) and Guohua Wan (Shanghai Jiao Tong).
Find full info and program at https://schedulingseminar.com/.