CIIRC Executive Academy
Boost your executive career with CIIRC Executive Academy
CIIRC CTU in cooperation with Thein brings you new opportunities in professional education and boosts your executive career.
The English program is suitable for executives and senior managers of large and medium-sized companies, and it covers areas critical for top managers decision-making: Artificial Intelligence, Robotics and their ethical use; Corporate Strategy, Finance and Governance; Industry 4.0 and Cybersecurity; Top management.

12 education modules
48 hours
Experienced lecturers from the biggest companies
Price: 80 000 CZK plus VAT
From September 20, 2023, until February 29, 2024
The program is concluded with a final thesis and a certificate of completion.
For detailed information about the program, curriculum, and its content, please contact cea@ciirc.cvut.cz or fill out the contact form.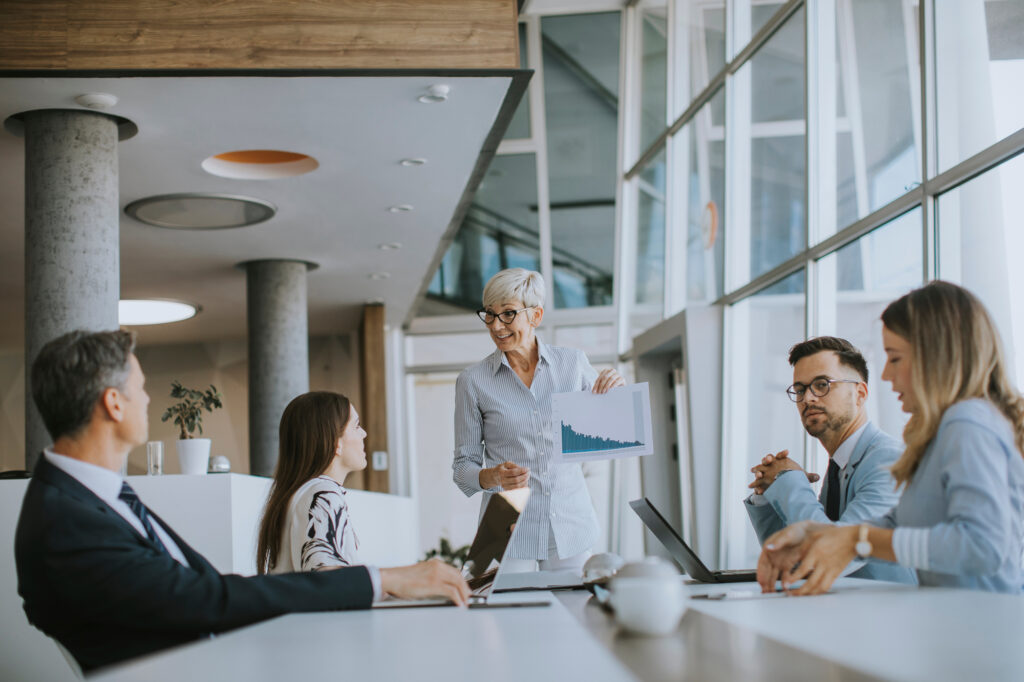 Module contents
Artificial Intelligence (AI) and Robotics
Corporate Finance
Corporate Governance
Cybersecurity and 5G Networks
Digital Strategy
Industry 4.0
Leadership
Machine Learning
Sales and Marketing
Ethical challenges of AI
Strategy
Top Management
Business Guarantor of the program
Founder, Thein
Tomáš Budník is an experienced manager and founder of Thein Investment Group, which focuses on industry and digitalization. He manages two investment funds through which he develops and seeks innovation opportunities in engineering manufacturing, IT infrastructure and cyber security. The aim is to keep Czech know-how in Czech hands. He has worked in telecommunications for more than 25 years, from 2014 to 2017 he was CEO of O2 Czech Republic, during his tenure the infrastructure operator CETIN was established, O2 launched modern O2 TV services. In the following years until early 2020, he was PPF's Chief Technology Officer for telecommunications and media in the CEE region.
More details thein.eu/cs/lide/
Academic guarantors of the program
Faculty of Biomedical Engineering CTU, Department of Cognitive Systems and Neurosciences CIIRC CTU
Zuzana Dvorakova graduated in Industrial Economics from the Prague University of Economics and Business, CR, and worked in HR management for the last 37 years. She is an expert in lecturing and researching HRM, labor relations, and lifelong learning. Zuzana utilizes a holistic approach to educating students towards innovative, creative teaching and open-minded attitudes to knowledge. She closely works with business. To be at the forefront of her specialization, she keeps up to date with the latest trends in digital literacy, using AI in learning and developing HR practices. She actively engages in a range of projects and conference events.
More details researchgate.net/profile/Zuzana-Dvorakova
Head of Biomedical Engineering and Assistive Technology Department CIIRC CTU
Olga Štěpánková is a researcher dedicated to artificial intelligence, data mining and their applications/impact on the society. She was awarded the title of full professor of technical cybernetics at the Czech Technical University in Prague (CTU) in 1998. During the years 2005 and 2015 she was responsible for the Master Study program Biomedical Engineering at the Faculty of Electrical Engineering. In 2016, she has joined CIIRC CTU, where she has been the head of the department Biomedical Engineering and Assistive Technology (BEAT). She is also the chairperson of the Czech Society for Cybernetics and Informatics.
More details beat.ciirc.cvut.cz/people/olga-stepankova/
Meet your lecturers
Application form
Czech Technical University in Prague
Czech Institute of Informatics, Robotics and Cybernetics
Jugoslávských partyzánů 1580/3
160 00 Prague 6, Dejvice
© CIIRC CTU in Prague