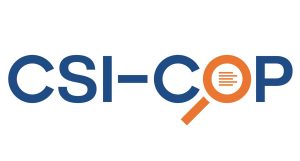 Project name:
Citizen Scientists Investigating Cookies and App GDPR compliance
ID code:
873169
Website:
www.csi-cop.eu
Supported by:
European Union, Horizon 2020
Programme:
H2020-SwafS-2019-1
Project duration:
01/2020 – 06/2022
Budget:
Total budget: 1 999 143,75 €
EU support: 1 999 143,75 €
Support for CIIRC CTU: 134 625 €
Principal  investigator at CIIRC:
prof. Olga Štěpánková
Project Coordinator:
Coventry University, United Kingdom
Project Partners:
Bar Ilan Univertiy, Israel
Czech Technical University in Prague, Czechia
Immer Besser GmbH, Germany
Nok A Tudomanyban Egyesulet, Hungary
Oulun Yliopisto, Finland
Panepistimio Patron, Greece
Stelar Security Technology Law Research UG GmbH, Germany
Stichting Katholieke Universiteit Brabant, Netherland
Trust In Digital Life, Belgium
Universidad Autonoma De Barcelona, Spain
Annotation:
The CSI-COP project will investigate GDPR compliance to better understand how far we are being tracked-by-default as we use the Internet visiting websites and apps on our mobile devices. CSI-COP will engage citizen scientists to address the growing concerns in society around privacy issues, and the methods that attempt to ensure integrity in the collection and use of data.
CSI-COP's well connected eleven partner consortium made up of seven universities, one non-profit, two SMEs and one Association will promote and support the citizen scientists as role models, with the university partners inviting them postproject as pro-privacy champions. The unique findings on digital trackers uncovered by the citizen scientists will be systematically mapped by CSI-COP consortium producing a taxonomy of trackers. The tracker taxonomy will be used to create an online repository. The repository will be available as an open-access knowledge resource on trackers embedded in cookies and apps. The knowledge resource will be a tool useful for a variety of stakeholders including data protection researchers, GDPR compliance regulators, tech journalists, software developers, parents, teachers, higher education curriculum developers, and any organisation that provides computers for public use such as libraries.