Datum / čas
Date(s) - 08.09.
Celý den
Kategorie ne Kategorie
INDRC Conference 2022: Artificial Intelligence Solutions for Understanding and Treatment of Neurodegenerative Disorders
September 8, 2022 | Kaiserstein Palace | Prague, Czech Republic
We would like to invite all of you to a unique conference that will combine for the first time topics targeting biological sciences & medicine with big data & AI.
The event is held under the auspices of the Czech Ministry for EU Affairs, US Embassy in Prague and is organized by INDRC, Alzheon and CIIRC CTU as the official part of the Czech Presidency of the Council of the EU in 2022.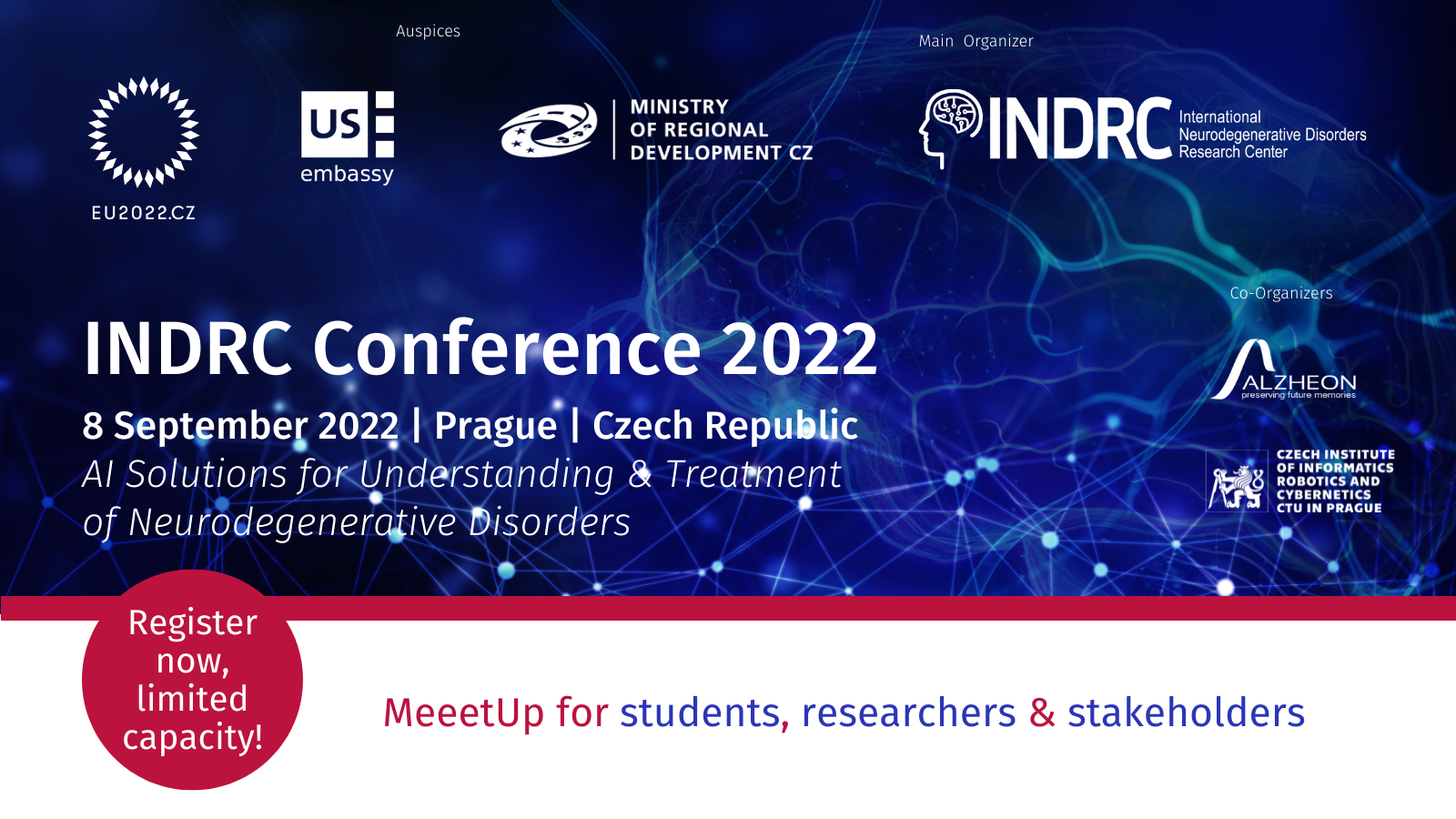 At the INDRC Conference 2022, you will:
Learn about the initial outcomes of projects applying AI and machine learning to address the challenges of new therapeutic interventions in Alzheimer's and other neurodegenerative disorders.
Meet leading experts from biotech and AI fields – researchers, innovators as well as entrepreneurs from both sides of the Atlantic.
Discuss with the key stakeholders active in the R&D and application of digital technologies and AI in medicine.
Do not miss this unique opportunity and register now through https://indrc.cz/conference/#registration to get your place. The capacity is limited.
All researchers, Master's and PhD students and also innovators with new ideas are warmly welcome!
It will be a great meetup also for all those who want to invest in biotechnology or want to do business in it, i.e. all students, developers and researchers who are thinking of launching their start-up.