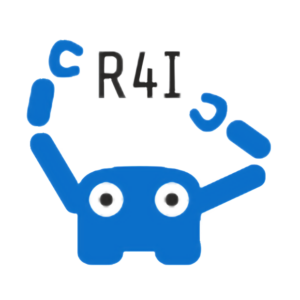 Project name:
Robotics for Industry 4.0
Acronym:
R4I
Project website:
r4i.ciirc.cvut.cz
ID code:
EF15_003/0000470
Supported by:
European Union
Ministry of Education, Youth, and Sports CZ (MEYS)
Programme:
European Structural and Investment Funds (ESIF)
Operational Programme Research, Development and Education (OP RDE)
Call No. 02_15_003 Excellent Research Teams in Priority Axis 1 OP
Project duration:
06/2017 – 06/2023
Eligible costs:
CZK 153,4 mil.
Main investigator:
prof., Ing. Robert Babuška, Ph.D.
Coordinator:
CIIRC CTU – Czech Technical University in Prague – Czech Institute of Informatics, Robotics, and Cybernetics
Partners:
UWB – University of West Bohemia
BUT – Brno University of Technology
Annotation:
The project brings fundamental measures for the development of informatics, robotics and cybernetics research at CTU. Thanks to the foreign expert Prof. R. Babuška and strategic cooperation with the elite TU Delft (Netherlands), a new group within the CIIRC is expected to be established. The project in the field of mobile and industrial robotics responds to a new driving current in the field: industry 4.0. The project relies on two national partners-BUT in Brno and ZČU in Pilsen-and contributes to the creation of a unified opportunity space for young talent in the Czech Republic.
The project contributes to the development of future intelligent robots with a high degree of autonomy that will be capable of perceiving and handling objects. The machines must be able to safely cooperate with people and to work reliably, even under unfavourable conditions. The project also strives to connect scientific research to industrial needs.
Main focus:
Mobile and autonomous robotics;

Industrial robotic manipulators;

Compliant mechanisms; 

Networked control systems and mechatronic structures;

Machine perception and learning.
The aim of the project is to build a dynamic young research team under the leadership of prof. Babuška, who draws on the unique expertise of TU Delft (Netherlands). Thanks to this, there will be a transfer of completely new methods of machine learning (learning to reinforce) and the methods of mobile robotics and mechatronics that the team will be able to develop. The aim is also to transfer knowledge in the field of managing international grants (especially H2020 and ERC), and thanks to TU Delft's experience, it is expected to increase the success of grants. At the same time, it is expected to increase the quality of publishing performance of the affected CTU team, thanks to the realization of attractive research projects in cooperation with the elite TU Delft. The aim is therefore to develop strategic international cooperation with Delft TU in the form of: deepening (expanding cooperation from the individual level to the institutional level, sharing best practice at the strategic level, continuity of cooperation also outside of solved grants) and targeting development of selected areas, especially coordination grants, ERC grants, attestation and evaluation policy, etc.).