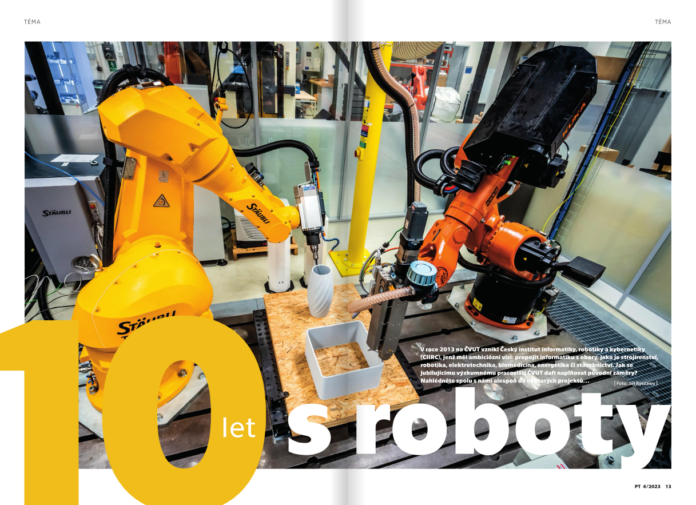 The fourth edition of Pražská Technika magazine is currently being published and CIIRC has its place here again. This time, the magazine is deals with 10 years of operation of the CIIRC CTU and gives an insight into some of the current projects that we implement here.  
Let´s read the interview with our director, Ondřej Velek, who evaluates the development of the institute over the last decade of work, and you will also see where he sees its future. Important questions towards the future of science and the institute are opened by article 3 questions for professor Vladimír Mařík, the founder and scientific director of our institute.  
The magazine gives an insight into some current projects at CIIRC such as additive manufacturing in Testbed for Industry 4.0 or recycling – second life – for batteries from electric cars. You can read about energy security news or about the Alquist team, that uses its results also for industrial cooperation.  
Articles about CIIRC CTU projects can be found in the current magazine Pražská Technika 04/2023 on pages 11-23 at this link HERE.