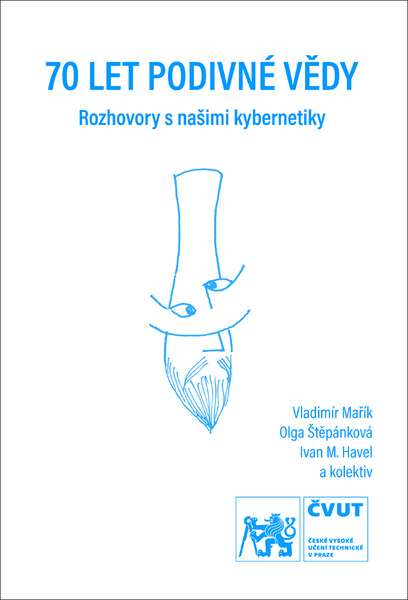 Vladimír Mařík, Olga Štěpánková, Ivan M. Havel a kol.
70 Years of a Weird Science: Dialogs with our Cybernetics
The book 70 Years of a Weird Science was formed at the Czech Institute of Informatics, Robotics and Cybernetics and is actually a memorial written in honour of Norbert Wiener on the occasion of the 70th anniversary of his key publication Cybernetics. The ideas of cybernetics as a scientific discipline have fundamentally influenced several generations of researchers – they changed the way we perceive the world and the way we reason about it, they contributed to the creation of many new research directions, such as artificial intelligence, machine learning, automatic control of robotics and they contributed to significant advance in modern informatics. This publication is about opinions on this development.
Through twenty-three contributions, the book documents the ways in which cybernetics evolved in the world, and especially in our country. It confirms that our cybernetics has never stood apart from the world trends and has been of excellent standard even in times that did not support free research. It shows that ties with the world have never been ceased to exist and that they have ever been the key to our research at all times.
All at the same time, the diversity of contributions shows the breadth of cybernetics and its implications: one can read not only about the use of cybernetics in robotics, machine perception or industrial automation (as the reader might expect), but also contribution to Egyptology and the arts. Due to the diversity of the content and the form of the contributions linked with unique drawings by Ivan M. Havel, the publication offers an interesting holistic view of cybernetics as well as an insight into cyberspace from different angles including even styles of thinking as well as the professional life of individual personalities.
Available at CTU eshop or good bookstores.