On November 30 and December 1, 2017, Roman Holý, the head of the National Center for Industry 4.0 of the CIIRC CTU, attended the third year of the international symposium RRI (Robot Revolutionary Initiative) and also visited the International Robotics Exhibition (iREX) 2017 in Tokyo, Japan. Both events took place in the attractive setting of the modern conference complex Tokyo Big Sight. The symposium was held under the auspices of the Japanese Ministry of Economy, Trade and Industry (METI), whose deputy Mr. Kosaburo Nishime launched the whole event.
Mr. Holý performed in the panel discussion entitled "Future image of Manufacturing and Service with IIoT" together with other experts from Japan, Germany and Sweden. As part of the iREX exhibition he visited stands of Mitsubishi and SMC and met representatives of other companies. We believe this visit has contributed to further deepen cooperation between the representatives of Japanese Robot Revolution Initiative and the National Industry Initiative 4.0, and will help Japanese companies in the Czech Republic to join the National Center for Industry 4.0 and Testbed for Industry 4.0 CIIRC.
CIIRC has become a regular guest of this international symposium, in 2016 the CIIRC was represented by prof. Vladimír Mařík. This visit took place with the support of the Embassy of the Czech Republic in Japan.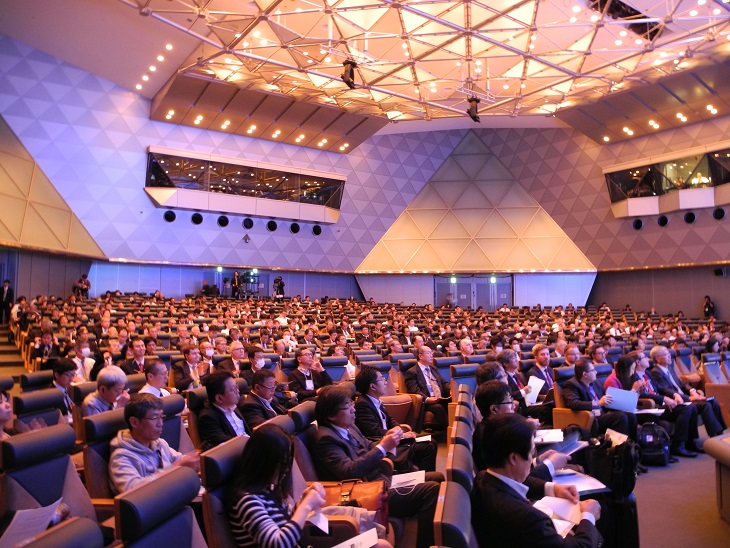 More information about both events available at the following links: