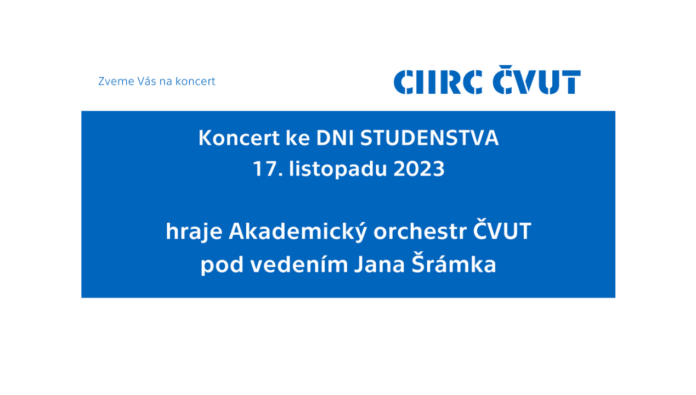 We would like to invite you, on behalf of the conductor Jan Šrámek, to the autumn concert KE DNI STUDENSTVA on November 17 from 6:30 p.m. in the respirium of the Czech Institute of Informatics, Robotics and Cybernetics . The CTU Academic Orchestra will play under the direction of conductor Jan Šrámek.
The program includes: Ludwig van Beethoven – Concerto for Piano and Orchestra No. 4, G-Dur, Op.58 and Wolfgang Amadeus Mozart – Symphony No. 25, G minor, K.183/173dB and Adam Dvořáček will take the piano solo .
Entry is free until the maximum capacity is reached. Places are unnumbered.
We are very much looking forward to your participation.