We are closely observing the development of the situation in the Amazon Alexa Prize SocialBot Grand Challenge 5. So we were pleased to receive on Wednesday, May 10, a press release issued by this global giant announcing that our student team Alquist has once again advanced to the semifinals of the competition!
In this fifth year of the competition, which started last December, competing teams face a new challenge: their socialbots must provide a compelling multimodal user experience by combining their conversational dialogues with visual elements. Individual teams approached this task differently, incorporating a wide range of approaches in their solutions – emotive avatars, synchronized graphics and multimedia, generated images, and multimodal dialog with hints and touch input.
"Creating a socially adept AI is a hard problem," said Reza Ghanadan, senior principal scientist with Alexa AI and head of Alexa Prize. "This is because human-like social conversation is remarkably delicate and complex, and the open domain nature of the SocialBot dialogues makes it extremely challenging."
Nine teams have been selected for the fifth round of the Alexa Prize competition, whose first year dates back to 2016, and all nine teams have now advanced to the semi-finals.
Congratulations to all the teams!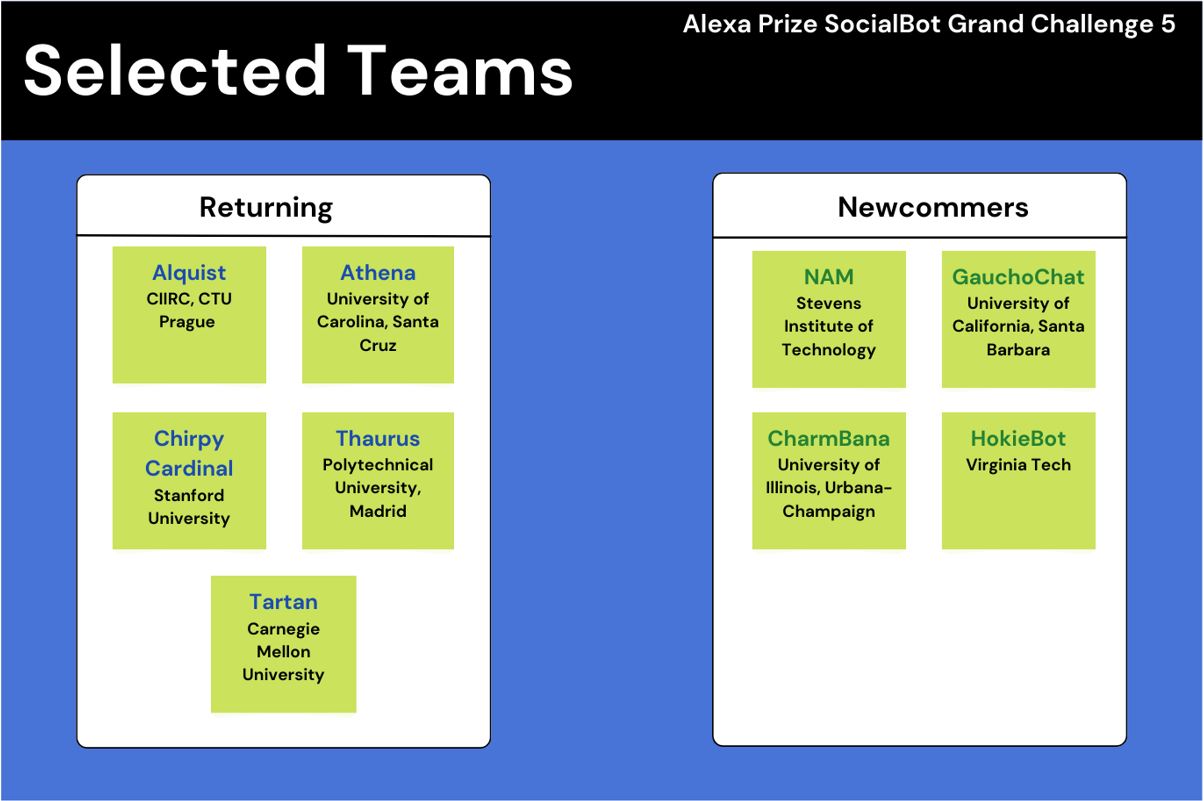 The semi-finals will run until June 23, when they will be closed and evaluated. The finalists will be announced at the beginning of July.
You can read everything in more detail in Amazon's press release HERE.
The original article from January 5, 2023 can be found HERE.
The Alguist Team: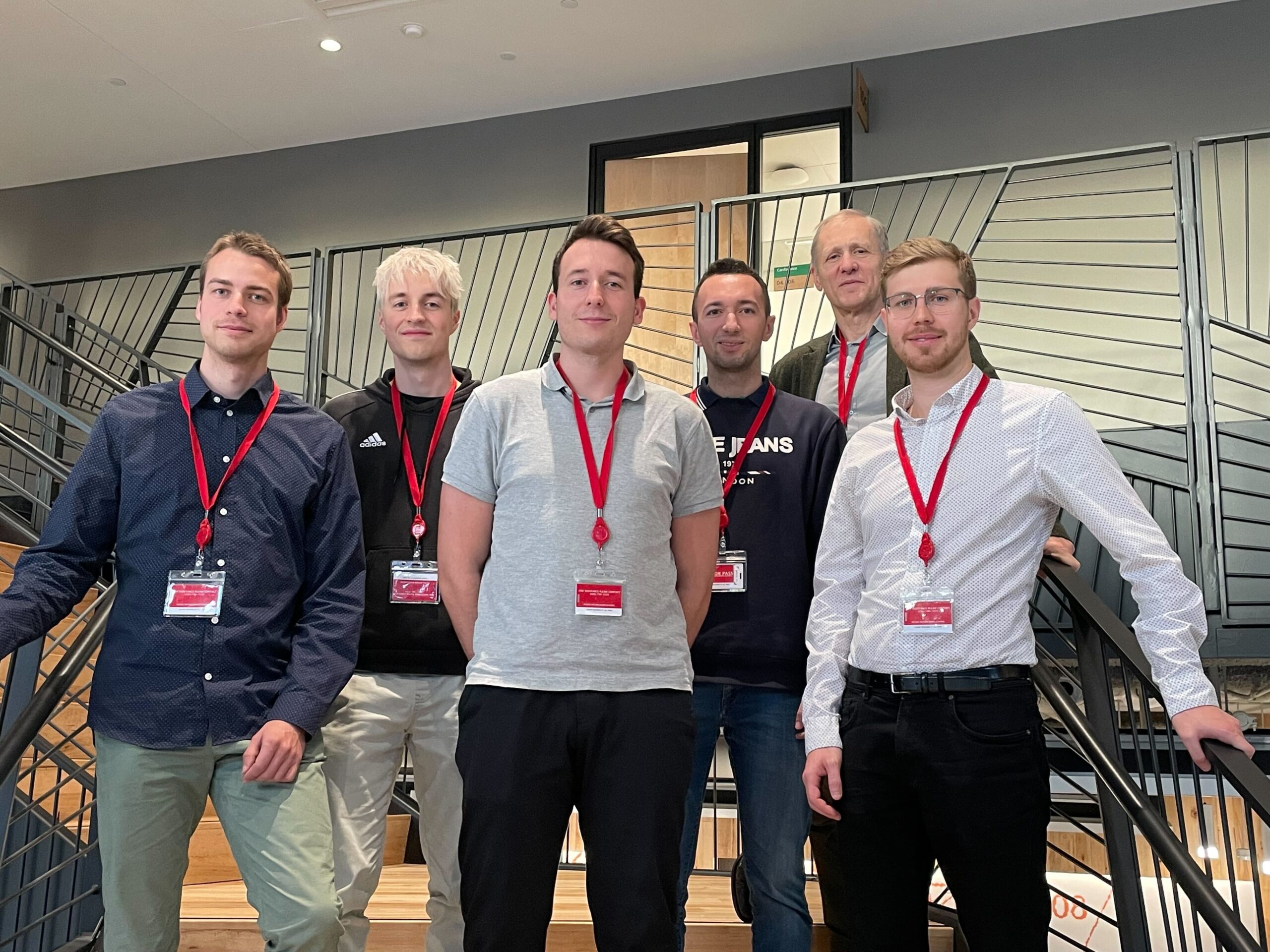 from left – Ondřej Kobza, David Herel, Jan Čuhel, Tommaso Gargiani, Jan Šedivý and Petr Marek (Photo: source Amazon)