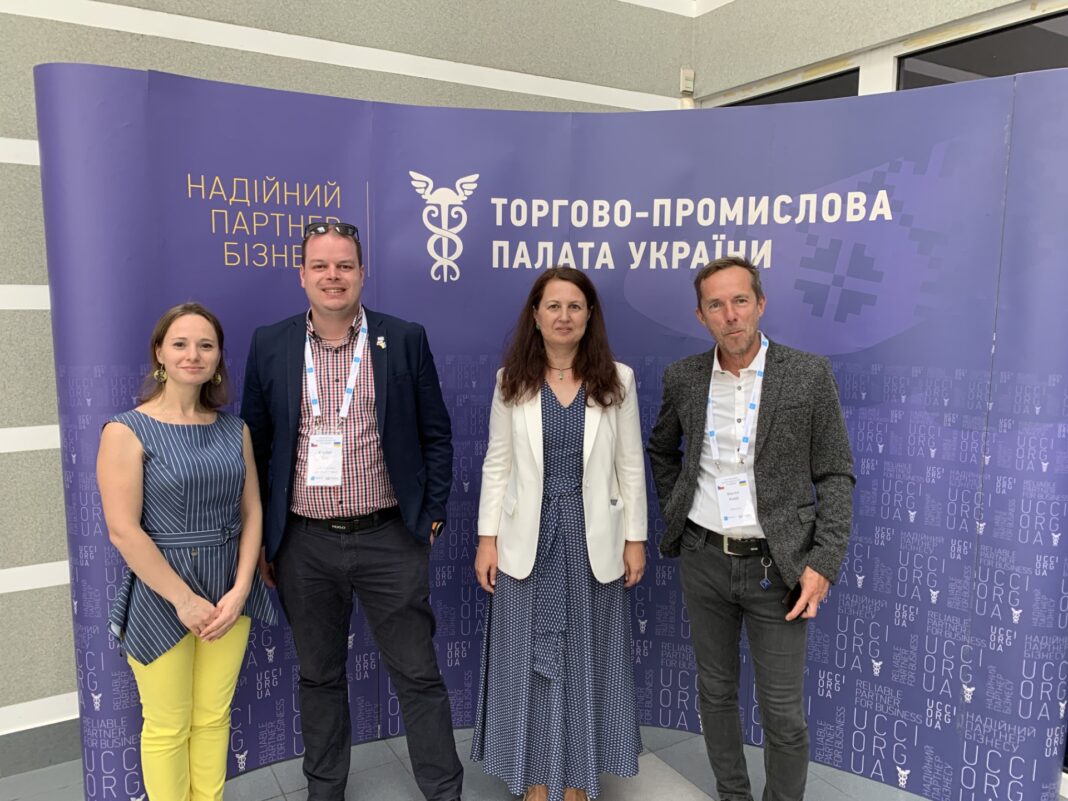 From July 8 to 14, government representative Tomáš Kopečný traveled to Ukraine with an accompanying business delegation. The Czech Institute of Informatics, Robotics and Cybernetics of the Czech Technical University was represented here by the scientist and initiator of our institute's assistance with the reconstruction of Ukraine, Kryštof Šulc.
The delegation successively visited the three big cities of Lviv, Kyiv and Dnipro, where they established contacts for further cooperation. The CIIRC representative discussed possible cooperation with, for example, Taras Shevchenko Kyiv National University, Dnipro Technical University, representatives of the city of Dnipro and other important Ukrainian institutions. At the same time, cooperation was deepened across the Czech business delegation, for example with Time & Space Ukraine, Dekonta, PBS Velká Bíteš and others. There was great interest in meeting the CIIRC of CTU in Prague, which underlines the good reputation of the school externally.
You can find more about the Czech mission's trip to Ukraine in the Czech Radio interview with Tomáš Kopečný HERE.
The interview is in the Czech language only.
Photo gallery: