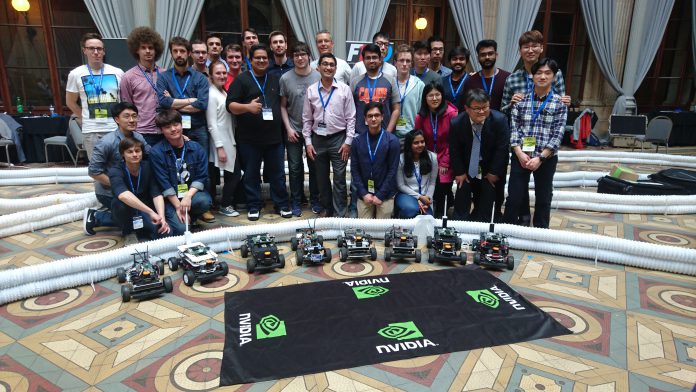 Datum / čas
Date(s) - 14.05.
16:00 - 18:00
Místo konání
ČVUT CIIRC Penthouse – 10. patro
Kategorie
Baví vás závodní formule? Zajímáte se o autonomní řízení? A víte, jak spolu souvisí formule a Porsche? Pak byste si neměli nechat ujít jedinečnou příležitost setkat se s týmem studentů ČVUT, kteří na Českém institutu informatiky, robotiky a kybernetiky ČVUT pod vedením prof. Zdeňka Hanzálka, navrhují a programují autonomně řízené formule. V rámci akce pro širokou veřejnost představí své formule, s kterými se s vynikajícími výsledky účastní mezinárodních soutěží studentských týmů, a názorně předvedou jak si autonomně řízená auta poradí s neznámou tratí i nenadálými překážkami.
Řízení autonomních formulí je postavené na algoritmech a jejich správné naprogramování je pro vítězství v soutěži mnohem důležitější než konstrukce auta, která je předschválená pro všechny týmy. I když by se dalo očekávat, že složitější algoritmus je lepší, studenti ČVUT zvítězili v jedné ze soutěží právě díky "jednoduššímu" řešení, které ale nabídlo novinku v podobě vyhýbání se překážkám.
Vývojem algoritmů pro autonomní formule to ale nekončí. Řešení, která se testují na této platformě, se totiž používají také pro programování autonomního řízení na reálném autě Porsche Panamera, což je dalším z výzkumných projektů týmu prof. Hanzálka.
Přijďte si poslechnout, jak se programují autonomní formule a jak nasbírané zkušenosti mohou pomoci při programování skutečných aut do reálného provozu. Prof. Zdeněk Hanzálek a tým studentů pod vedením Ing. Michala Sojky, Ph.D. vám předvedou své formule při živé demonstraci a rádi zodpoví vaše dotazy. Po skončení akce je připraveno občerstvení a bude možnost neformálního rozhovoru s členy týmu.
A pokud jste studenti a zaujmou vás formule a jejich programování natolik, že byste si to chtěli zkusit sami, není nic snazšího, než se přímo na místě domluvit se členy skupiny. Právě teď totiž hledají posily a rozšiřují svůj tým.