Datum / čas
Date(s) - 10.05.
15:00 - 17:00
Kategorie ne Kategorie
Dries Goossens (Ghent University)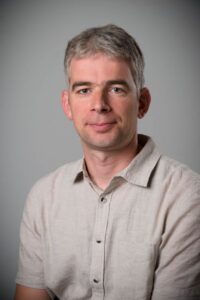 Sports Scheduling: from Consulting to Science
May 10, 2023 at 15 CET
Join online or offline on our Youtube channel:
https://www.youtube.com/channel/UCUoCNnaAfw5NAntItILFn4A
The abstract:
Any sports competition needs a schedule, specifying when and where teams meet each other. Apart from a number of pioneering theoretical results, most sports timetabling contributions in the literature read as case studies, describing a single problem instance for which a tailored algorithm is developed and compared to a manual solution. While the reported problems are challenging, and the algorithms made an impact in practice, it is hard to assess algorithmic performance. Indeed, real-life problem instances are rarely shared, and few realistic benchmark instances are available. In this talk, we discuss our efforts to obtain insights in the strengths and weaknesses of several state-of-the-art sport scheduling algorithms, and to predict which algorithm to select for which type of problem. The story covers the development of a problem classification and unifying data format, the generation of a set of diverse and realistic benchmark instance, the organization of a timetabling competition, and an instance space analysis for sports scheduling.
Dries Goossens is an associate professor at Ghent University, faculty of Faculty of Economics and Business Administration. Some interesting practical applications of his research are the scheduling of the Belgian Jupiler Pro League (www.jupilerleague.be), and the Solid real-estate combinatorial auction (www.solids.nl). In June 2013, he organized the 4th International Conference on Mathematics in Sport (www.mathsportinternational.com). His main research interests are sport scheduling, combinatorial auctions, combinatorial optimization, combinatorial auctions, operations research.
The seminar is organized by Zdeněk Hanzálek (CIIRC CTU in Prague), Michael Pinedo (New York University) and Guohua Wan (Shanghai Jiao Tong).
Find full info and program at https://schedulingseminar.com/.