On Monday, September 4, 2017, the Czech Institute of Informatics, Robotict and Cybernetics (CIIRC) opened with nearly two hundred guests three crucial activities.
In cooperation with the founding partners, the National Center of Industry 4.0 (NCP 4.0) was established with the solemn signature of the Memorandum, which aims to disseminate an awareness of Industry 4.0 and to develop close cooperation between the academic and industrial spheres.

In addition, the Testbed for Industry 4.0 was introduced at CIIRC CTU as a new research and experimental workplace for testing innovative solutions and processes for so-called smart factories.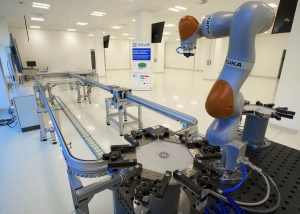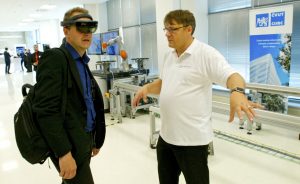 And last but not least, the CIIRC CTU in cooperation with Technical University of Brno and the leading German research organizations DFKI and ZeMA, launched the prestigious European project RICAIP, developing a completely new concept of advanced industrial production.