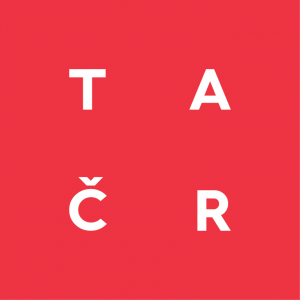 Project name:
National Competence Center – Cybernetics and Artificial Intelligence
ID code:
TN01000024
Supported by:
Technology Agency of the Czech Republic
Programme:
National Centres of Competence 1
Project duration:
01/2019 – 12/2022
Budget:
Total: 300 mil. CZK
Support: 240 mil. CZK
Non-public resources: 60 mil. CZK
Main investigator:
prof. Ing. Vladimír Mařík, DrSc., dr. h. c.
Participants:
4 Universities: 

3 institutes of Czech Academy of Sciences: 

22 companies:
Annotation: The NCK KUI project aims to create a national platform for cybernetics and artificial intelligence which interlinks research and application oriented centers of robotics and cybernetics for Industry 4.0, Smart Cities, intelligent transport systems and cybersecurity. The connection of innovation leaders will raise effectivity of applied research in key areas, as advanced technology for globally competitive industry, ICT and transportation for the 21st century. NCK KUI is closely related to application sector and enables cross-domain collaboration, innovation development and technology transfer.
Sub-projects (leader):
I. Robotics and Cybernetics for Industry/Society 4.0
Complex systems for scheduling, planning, and control (prof. Ing. Vladimír Kučera, DrSc., dr.h.c., CIIRC CTU)
Machine perception, intelligent human-machine interface (prof. Ing. Václav Hlaváč, CSc., CIIRC CTU)
Artificial Intelligence and Machine Learning (Ing. Pavel Burget, Ph.D., CIIRC CTU)
Optimization of 3D printing for Flexible Machines (Ing. Jaroslav Joch, CSc. MBA, IT CAS)
Robotics and flexible manufacturing ( Petr Kolář, Ph.D., FME CTU)
Laser device integrated in a machine tool (Ing. Petr Kolář, Ph.D., FS CTU)
Big data, security and data integrity (Ing. Petr Kadera, Ph.D., CIIRC CTU)
Automation and production system optimization (doc. Ing. Radim Halama, Ph.D., TUO VSB)
R&D activities related to an epidemic situation of COVID-19 – (Ing. Vladimír Smutný, Ph.D., CIIRC CTU)
Behavioural analysis of public space based on a camera system (Ing. Arch. Lukáš Kurilla, Ph.D., CIIRC CTU)
Adaptive control of the robot for turbine blade finishing (Ing. Jan Koubek, Ph.D., FME CTU)
Cyber security of hospitals (prof. Ing. Boris Šimák, CSc., CIIRC CTU)
II. Smart Cities and intelligent transport systems
Artificial intelligence for Smart cities and regions (Prof. Dr. Ing. Miroslav Svítek, dr.h.c., CIIRC CTU)
Artificial intelligence, autonomous and cooperative transport systems (doc. RNDr. Barbara Zitová, Ph.D., UTIA CAS)
Electromobility, selfdriven vehicles and ecological transport systems (prof. RNDr. Václav Snášel, CSc., TUO VSB)
Smart buildings and constructions in smart regions and cities (prof. Ing. Jiří Hirš, CSc., BUT)
Dynamic tariffs, community energy and Industry 4.0 and the European Union Winter Energy Package (Ing. Hynek Beran, CIIRC CTU)
III. Safety of critical infrastructures
Modelling and analysis of complex systems for safety of critical infrastructures (Ing. Mgr. Jaroslav Hlinka, Ph.D., ICS CAS)
Efficient and secure ancillary services procurement considering national and cross-border capacities (doc. Ing. Eduard Janeček, CSc., UWB Pilsen)
Robotic operations in a hazardous environment and intelligent maintenance (prof. Ing. Luděk Žalud, Ph.D., BUT)
This project is supported by the Technology Agency of the Czech Republic within the programme National Centres of Competence 1: Support programme for applied research, experimental development and innovation.